06/20/2017 06:08 PM Central

These new products have got me squealing with excitement (just ask my family... they think I've gone LOCO!!)!! Not only have we got hooked up with two new supplements, a beautiful and sophisticated diffuser, a whole summer necessity line, a men's body wash, a BABY LINE, and MAKEUP!!!!
---
Totally GREEN Makeup!
Y'all!! All natural makeup that's actually beautifully pigmented and with colors that pop and wow for a dramatic look or neutral shades for your daily look! Check out why this line is an incredible choice for anyone who wants a lifestyle of wellness and not a toxic lifestyle!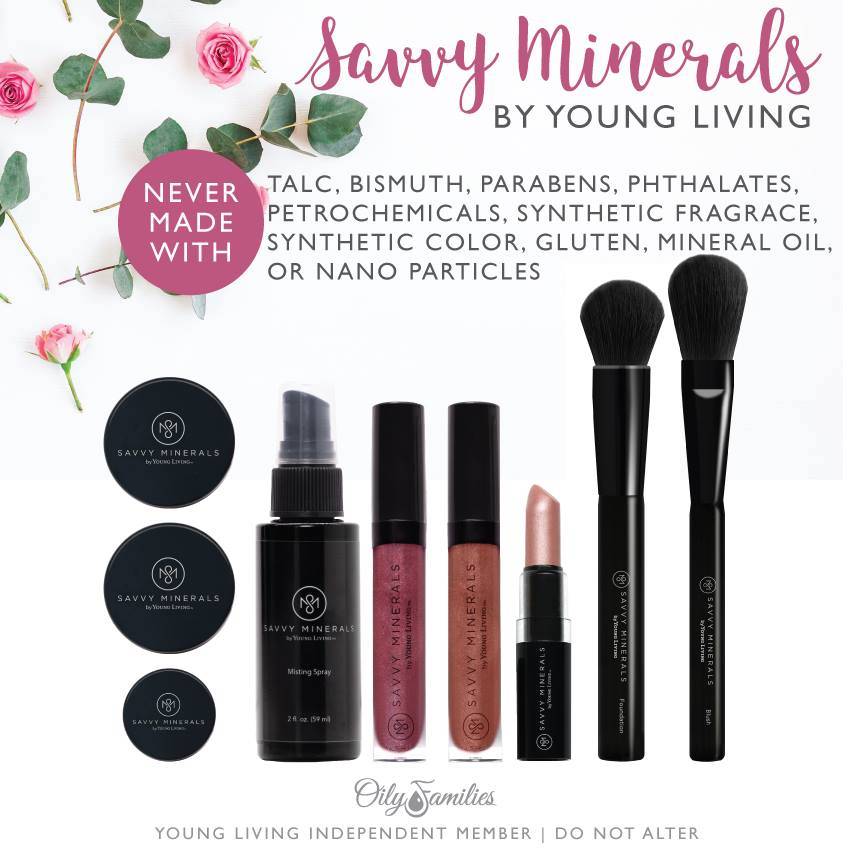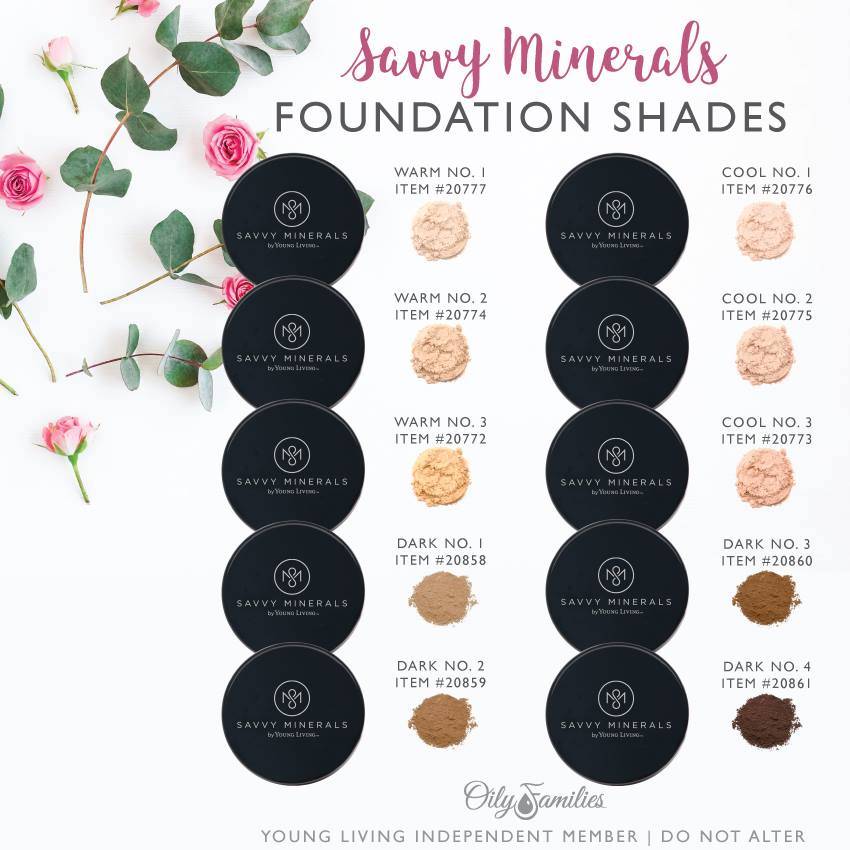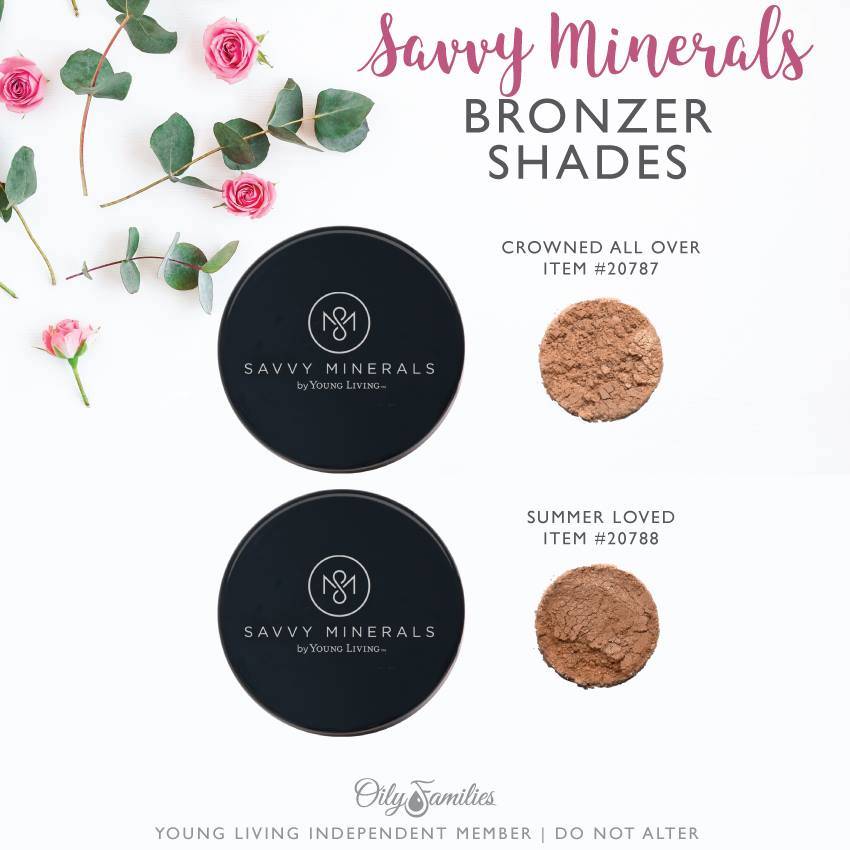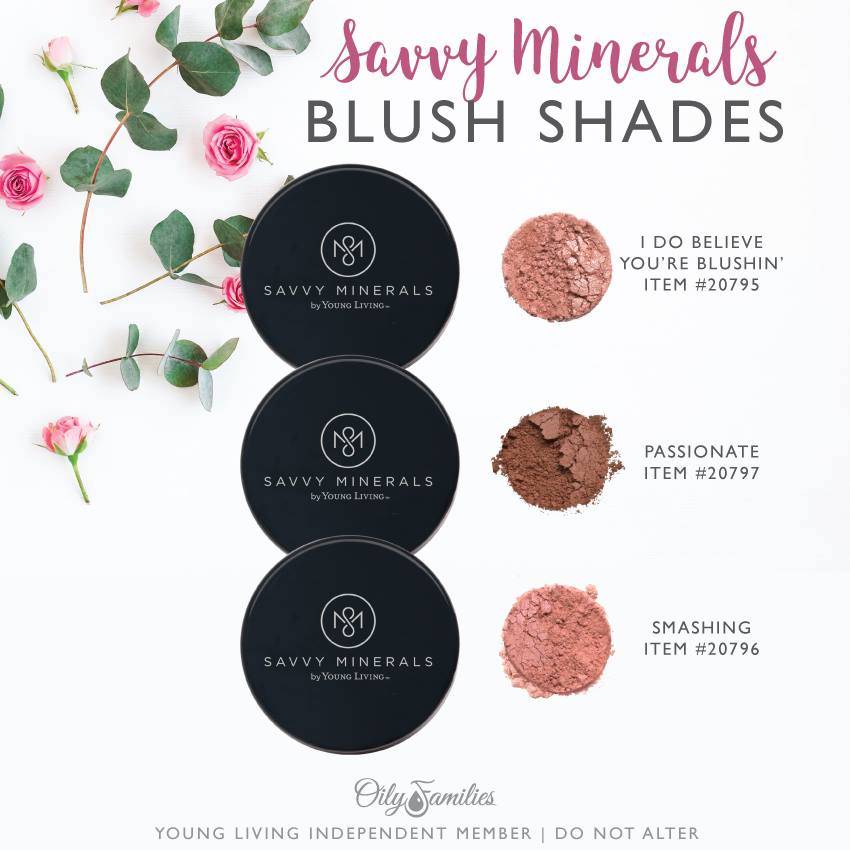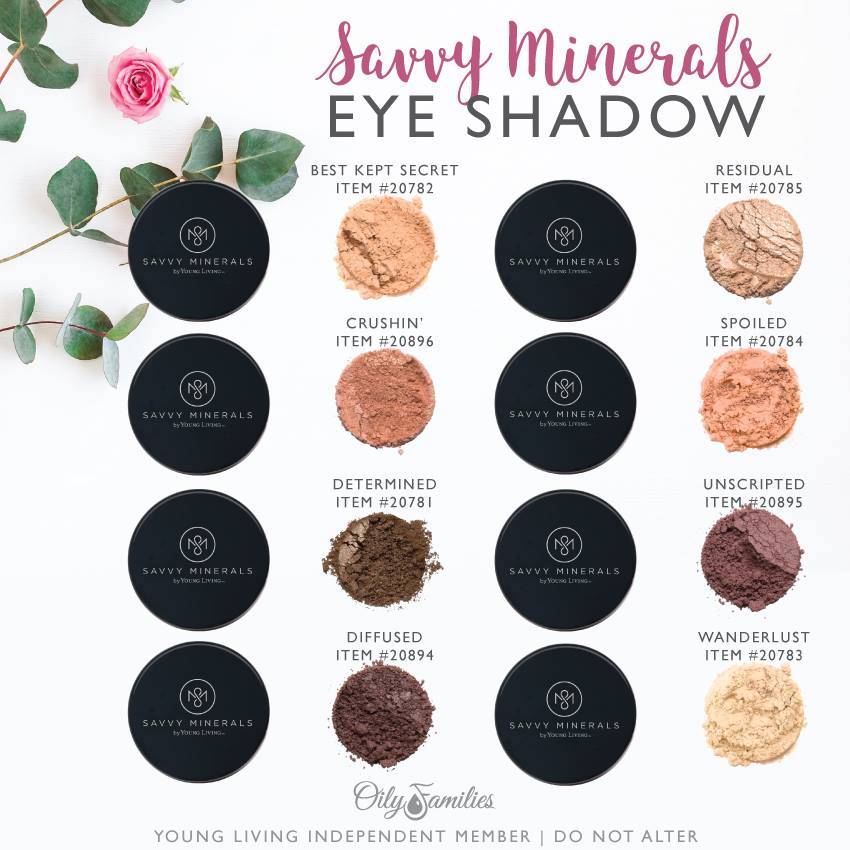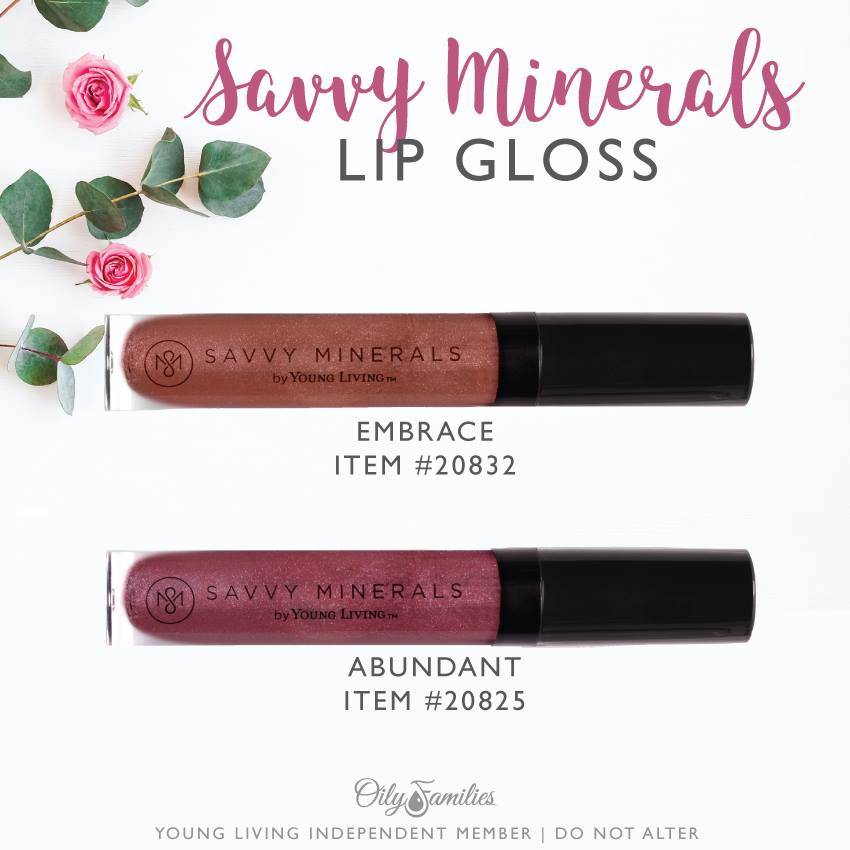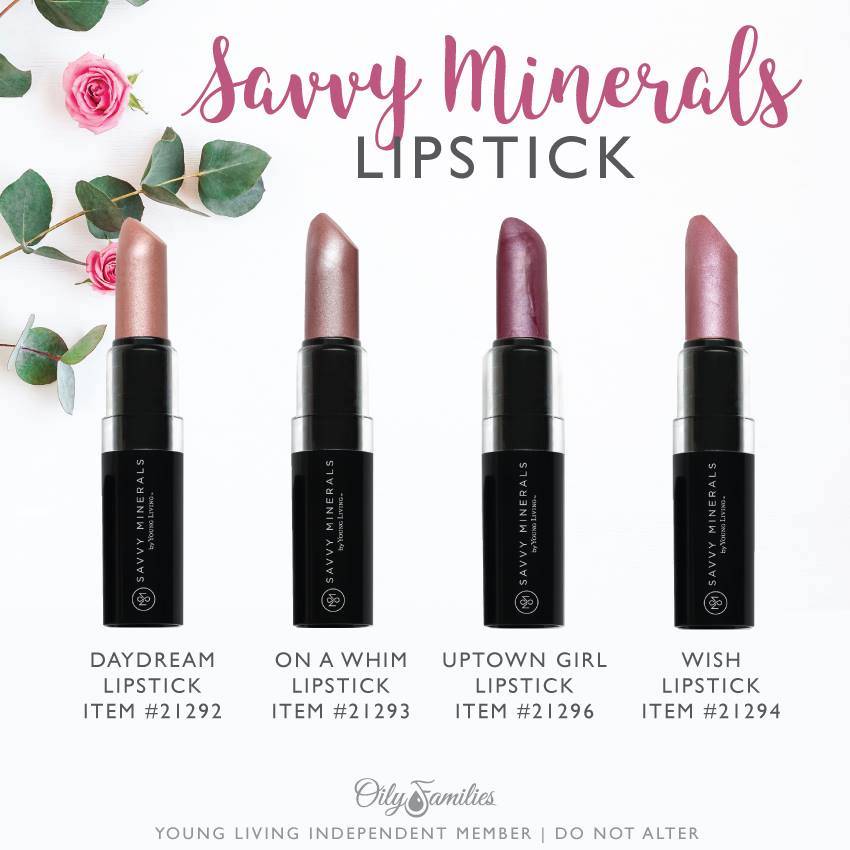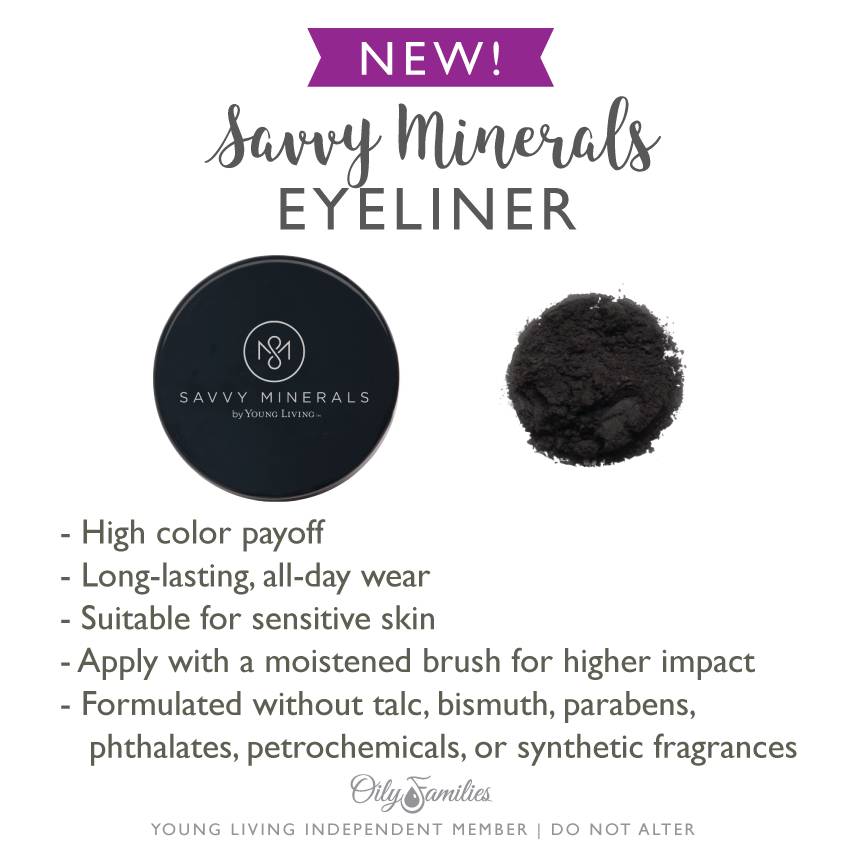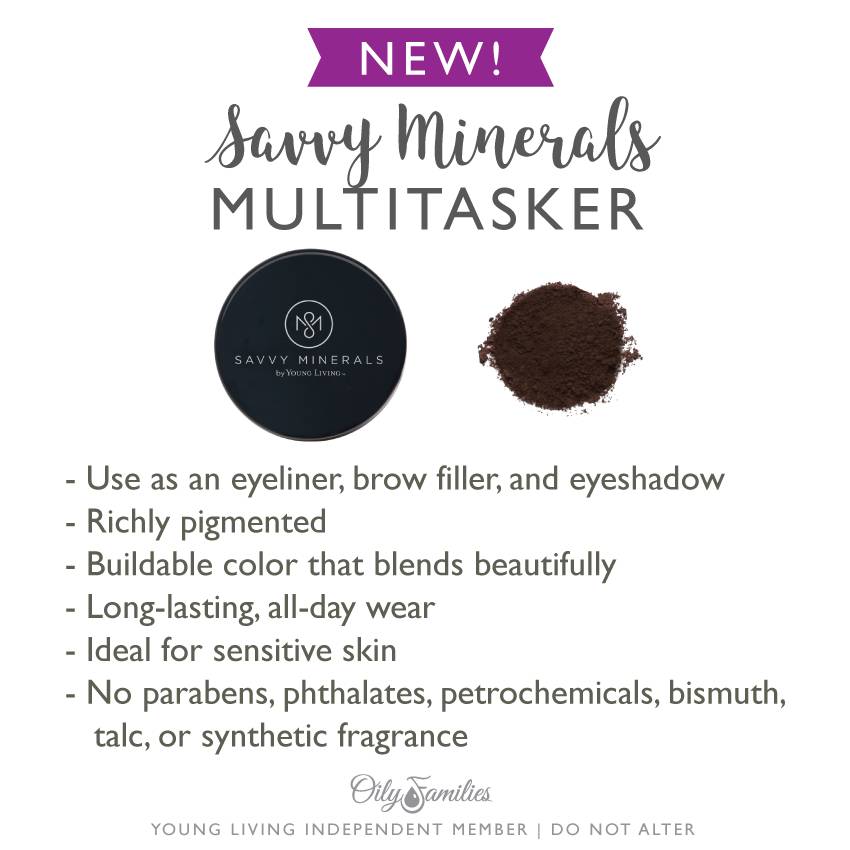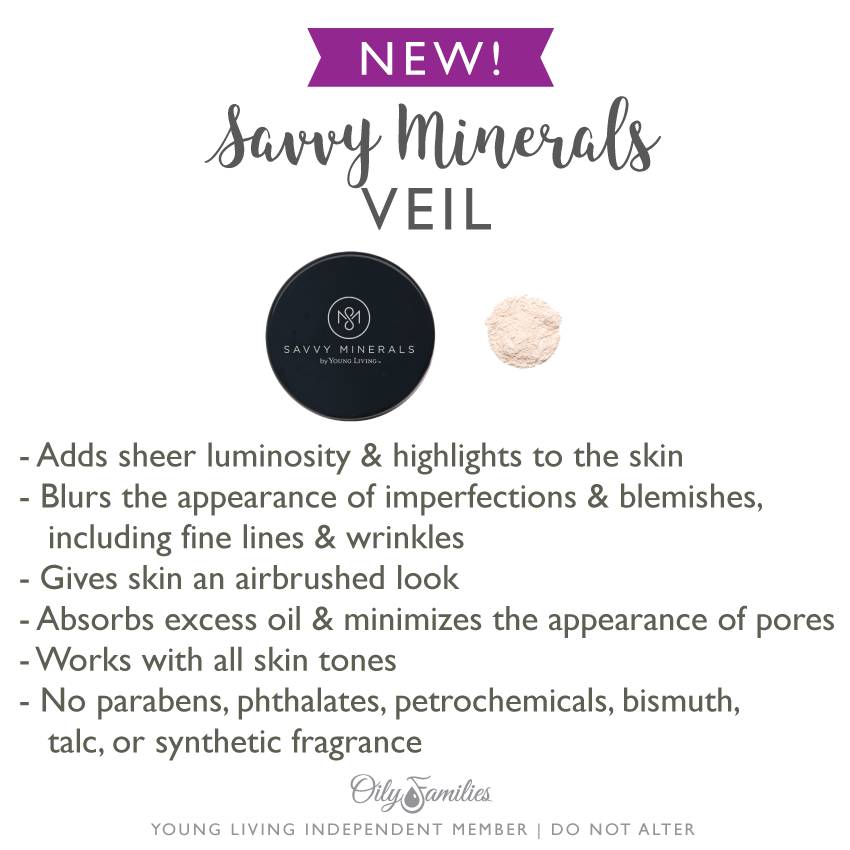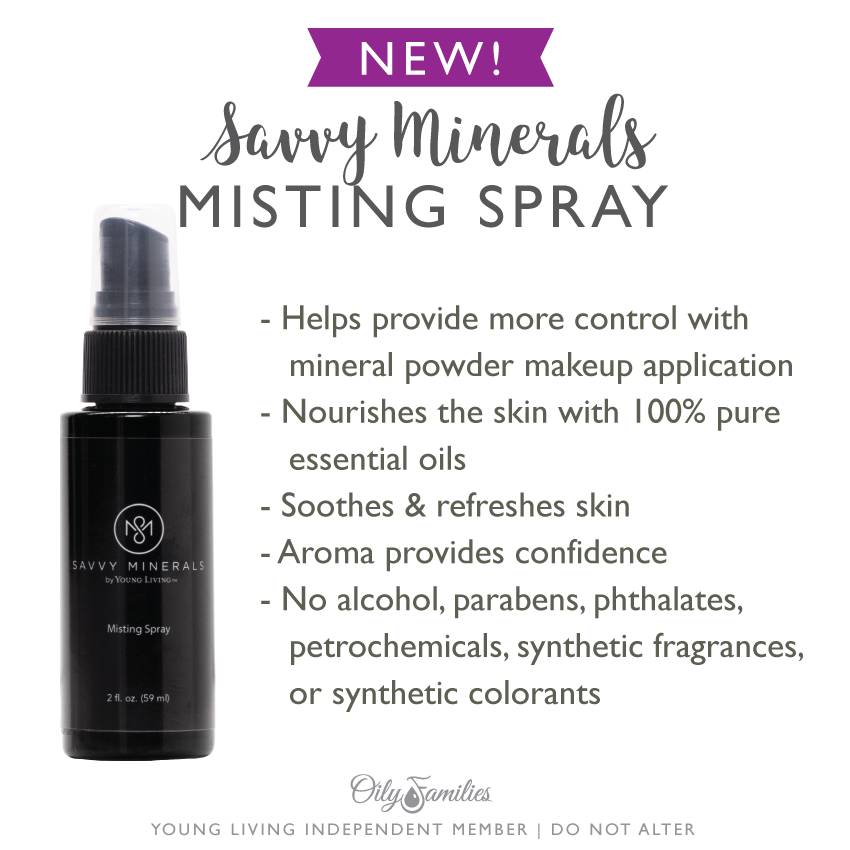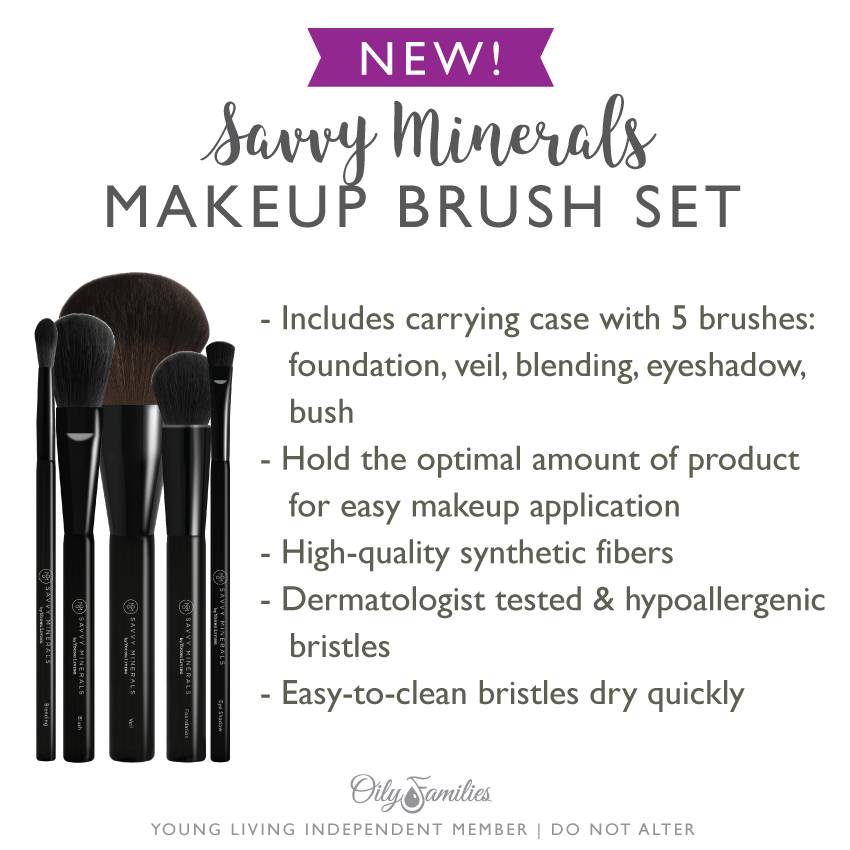 Young Living is also currently in the works in developing more colors, plus releasing a toxin-free mascara as well!! I've heard rave reviews regarding the mascara from those who were able to test them out during this year's Convention (happened this past week) and they adored it!! It didn't flake off and it washed off easily! The mascara wand also hugs your lashes for an even application for fuller, longer appearing lashes!
---
All-Safe Baby Line : SEEDLINGS
The new baby line is not just proven to be 100% safe for baby's delicate skin and immune system, it is also proven to be effective against diaper rashes, to prevent and heal, for the Diaper Rash Cream. It also helps soothe and moisturize baby's tender skin with it's lotion, baby oil and body wash + shampoo! I love the light lavender smell that makes this baby line even more special because the aroma of true lavender is very calming for both baby and mama! The gentleness of each formula will give any mama (first timers or veteran mamas) the peace of mind that what they are slathering on their precious newborn, is safe and nature driven. Each application only needs a very little helping of each product and applies very smoothly to baby's AND grown-up skin!! I may not have anymore infants, but I'm definitely using every product up on each of my family members! The baby wipes are divine and my hubby has witnessed his wifey with a Seedling Baby Wipe spread on her face like it's completely normal to walk around with a wipey on ones face! LOL!! And without further ado, here is the incredible, Seedlings Baby Line: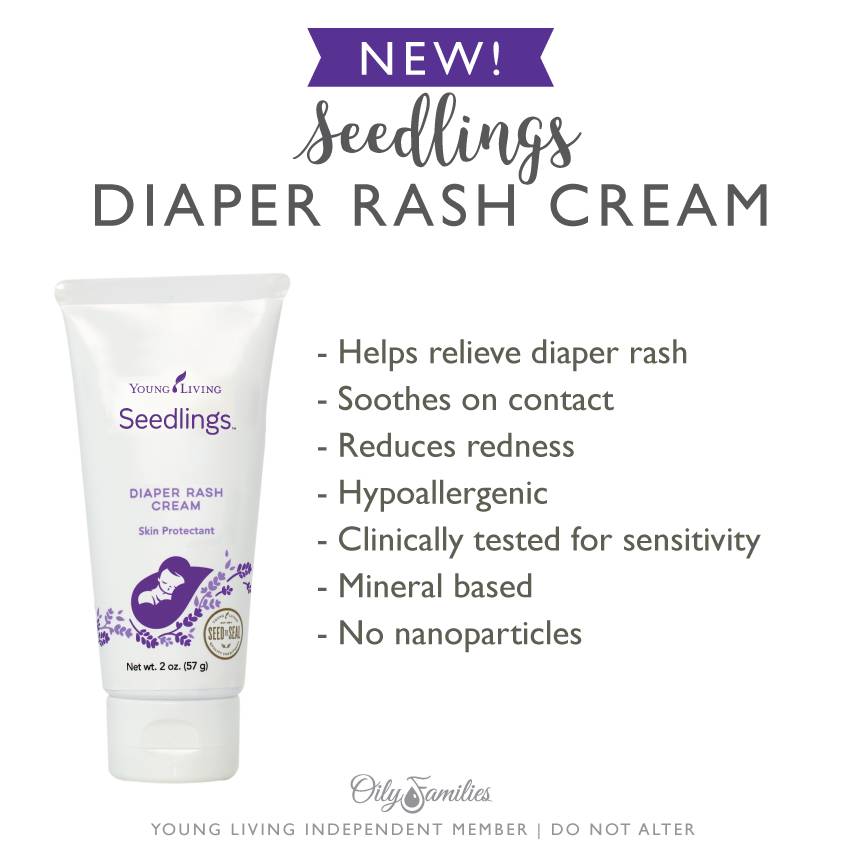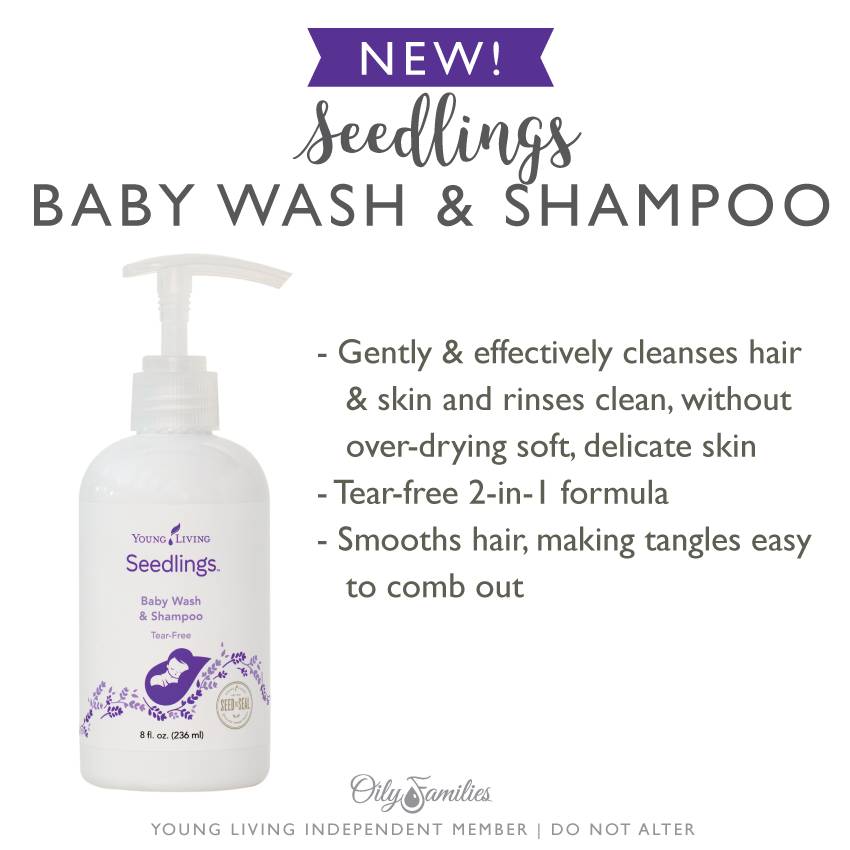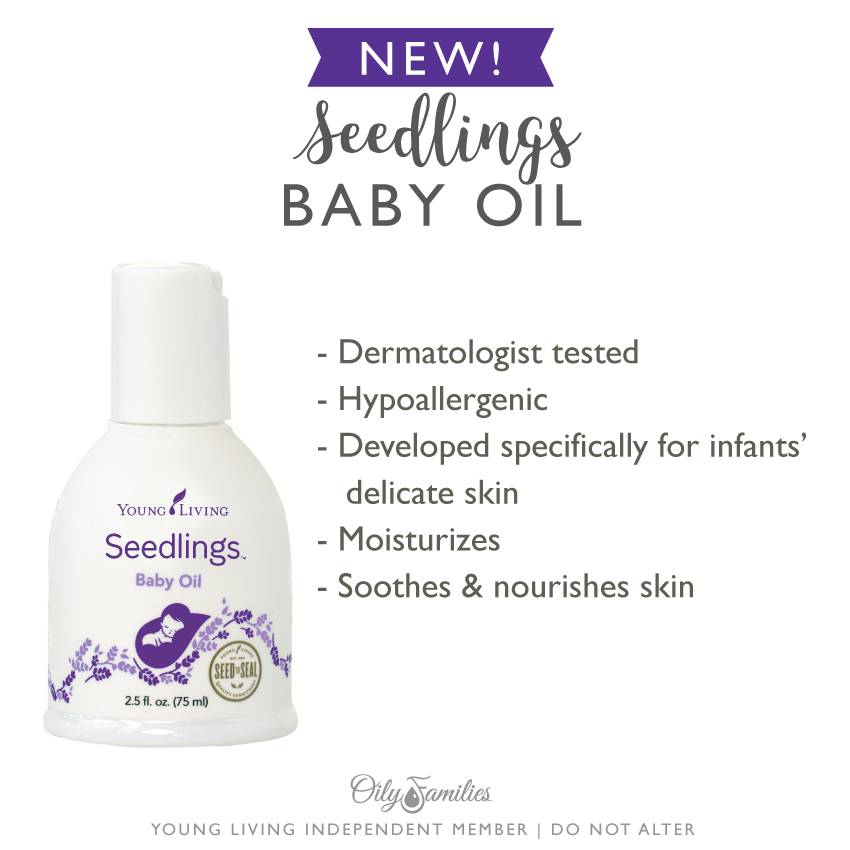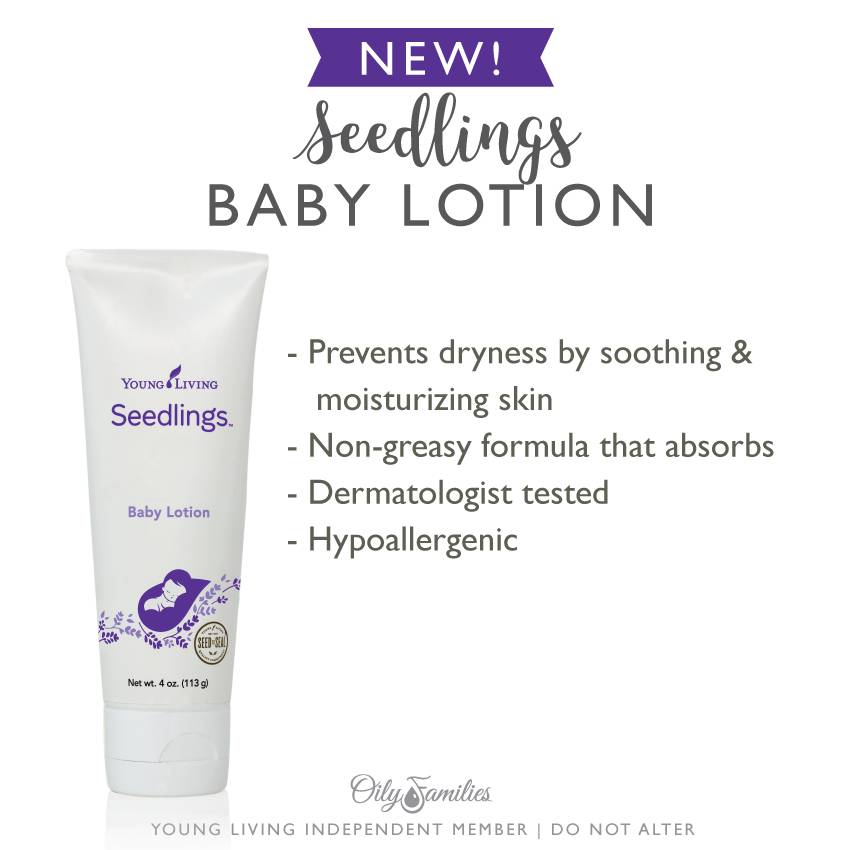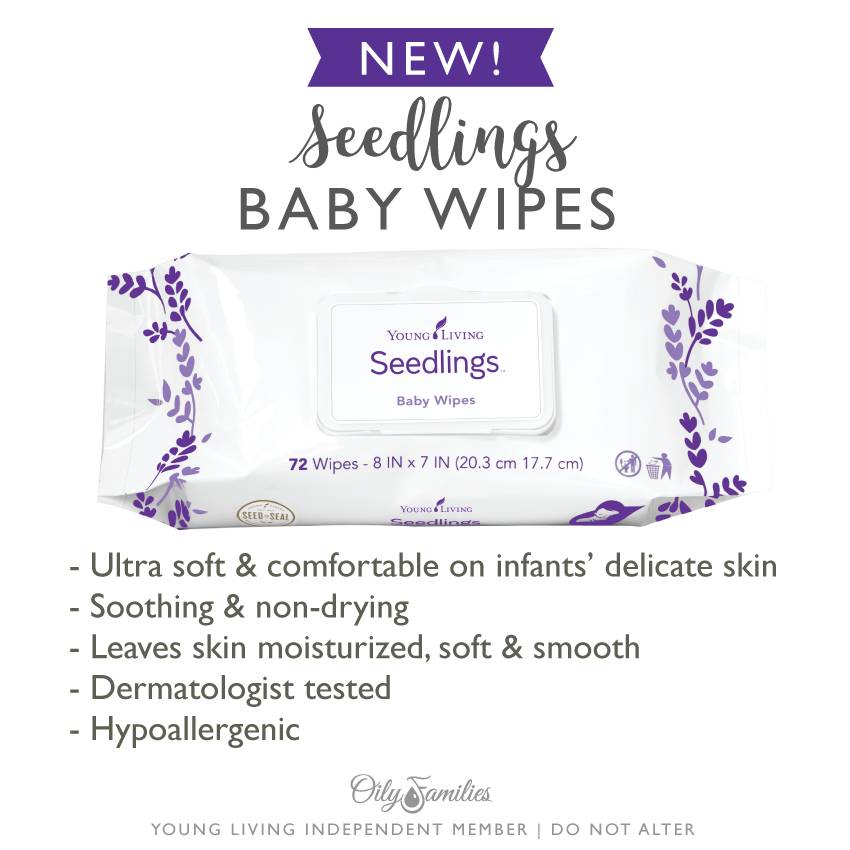 ---
Summer Readiness Product Line!
Summer... when I think of summer, I think of hot, sunny, outdoorsy events and outings. These products are super-summer ready and will make any outdoor experience more heat tolerable without getting burned or bitten, but most importantly, all this is accomplished without toxic ingredients! Now, THAT'S a BIG deal!!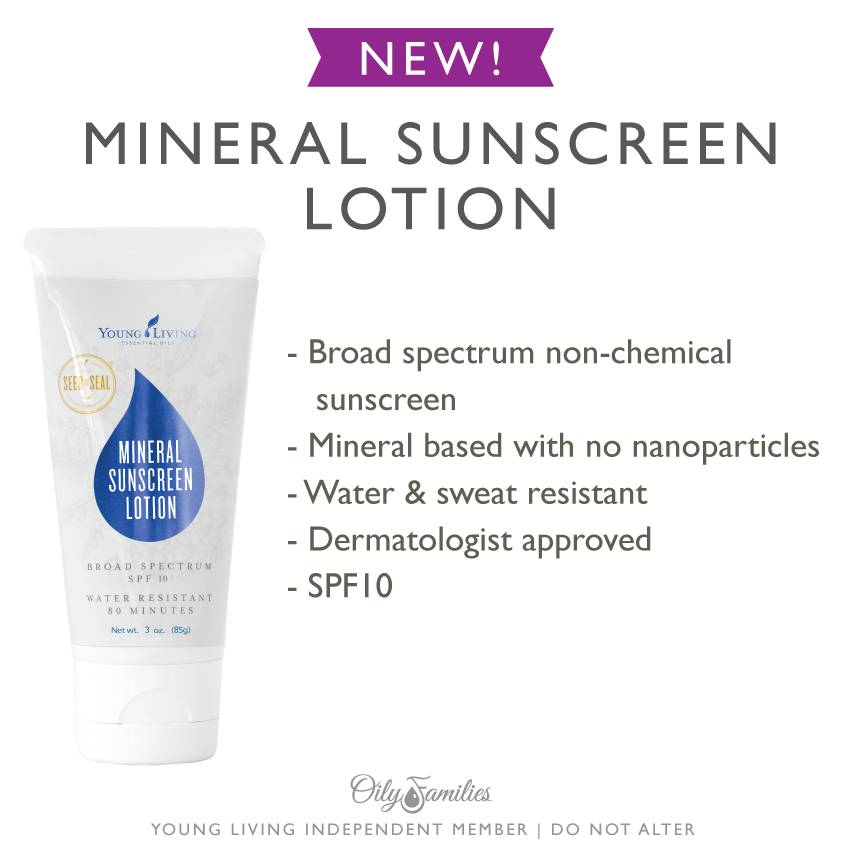 Oh my golly gracious!! SUNSCREEN y'all!!! I have been waiting for YL to produce a sunscreen and it is now here!!!!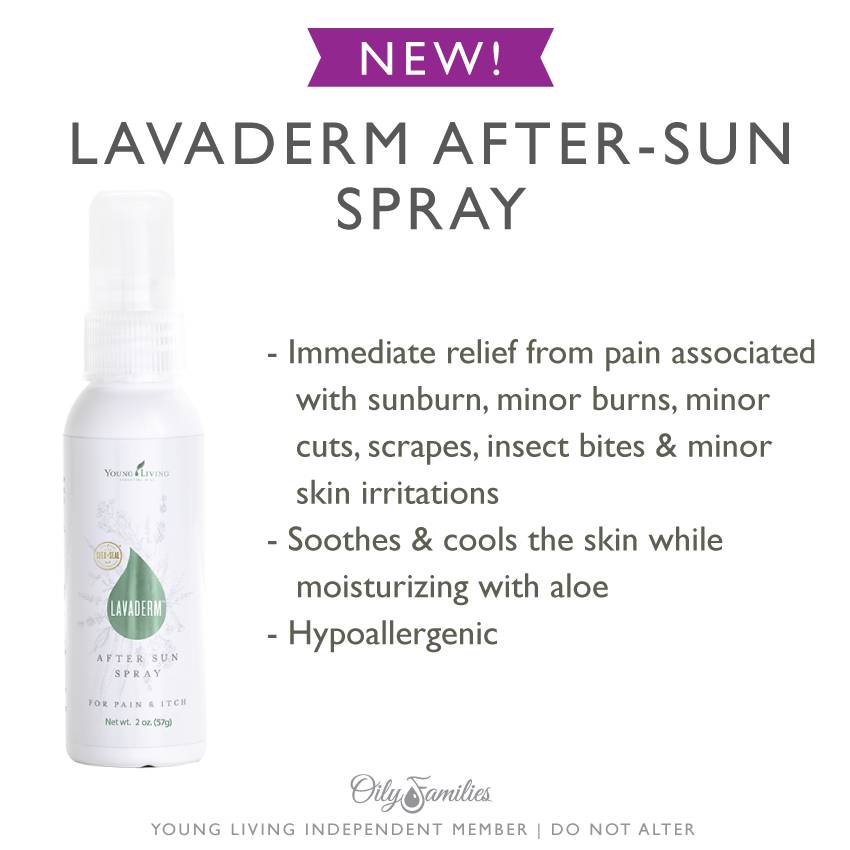 The easy application for this lotion textured After-Sun Spray makes it so incredibly easy peasy to apply onto squirmy kids who have scraped their knee or the husband (or yourself) who totally forgot to apply sunscreen before heading out onto the heat of the day!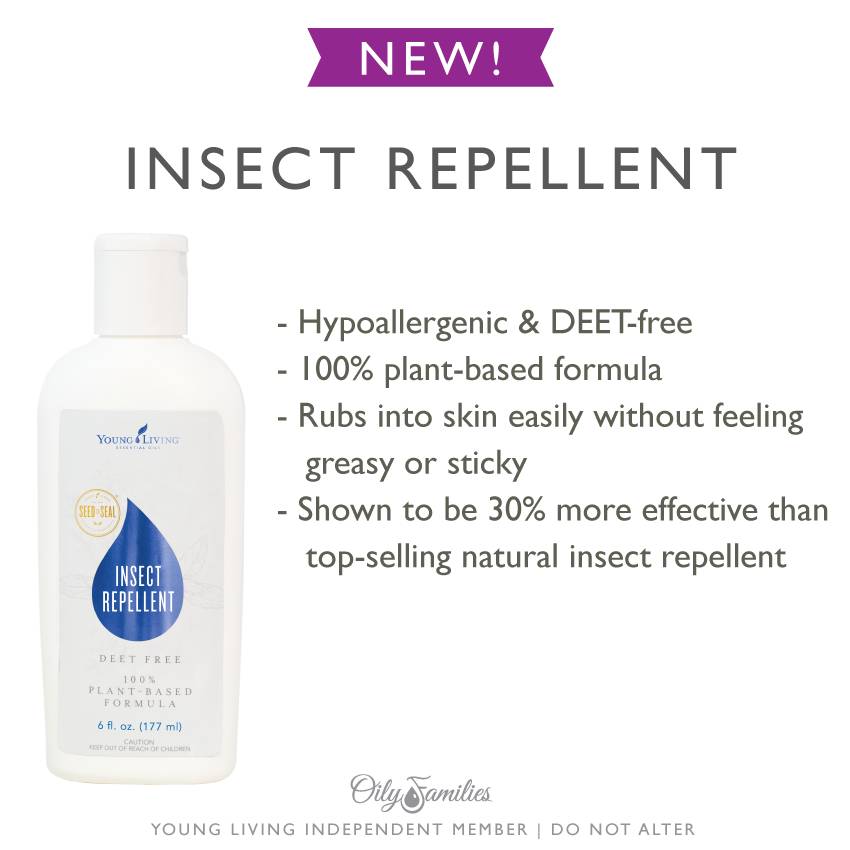 Bugs be gone!! Buh-bye!! Bugs, especially mosquitoes, have loved me ever since I was a child and it seems, my son has inherited this curse! Not no mo'!! A simple dollop, rubbed between your hands and spread in all your exposed body parts and voila! Insect repellent for a very enjoyable outdoor experience!
---
More New Products!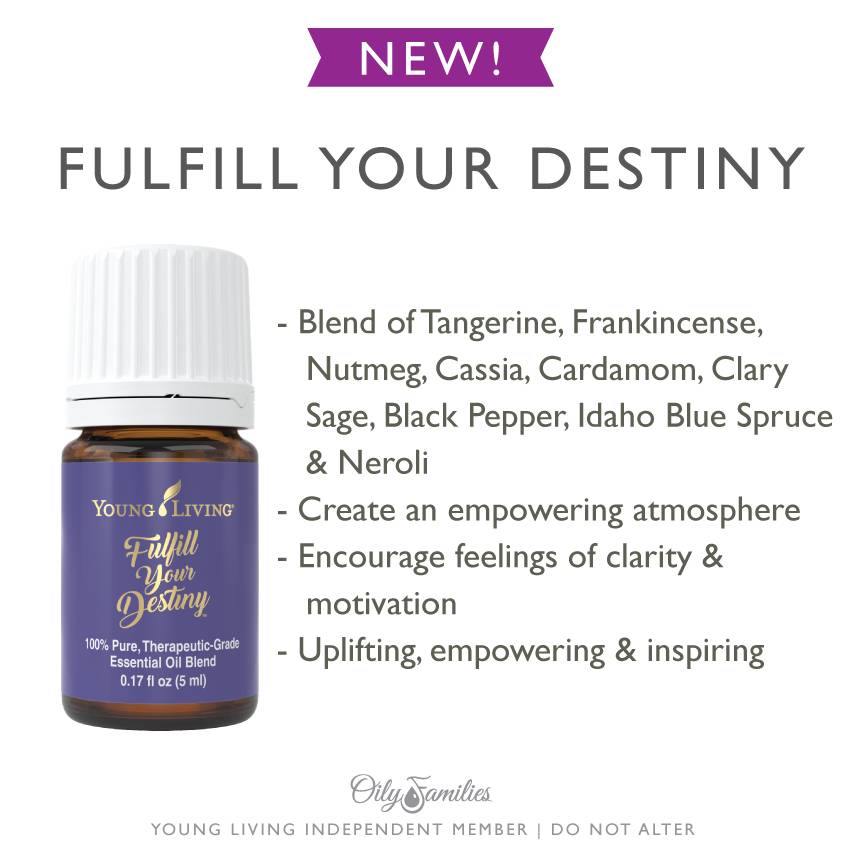 This theme for the Young Living Convention for 2017 was "Fulfill Your Destiny" and this special blend of essential oils helps to create empowerment, inspiration, clarity and focus on goal setting & achieving tasks at hand. With the mix of the single essential oils, there is so much brain support power in this one bottle!! I've truly enjoyed diffusing this in my new Desert Mist diffuser! The aroma wafting throughout my home has not only helped me to get my daily tasks done, but has also created a calming, yet creative atmosphere with the rest of my family! Here is the beautifully designed Desert Mist!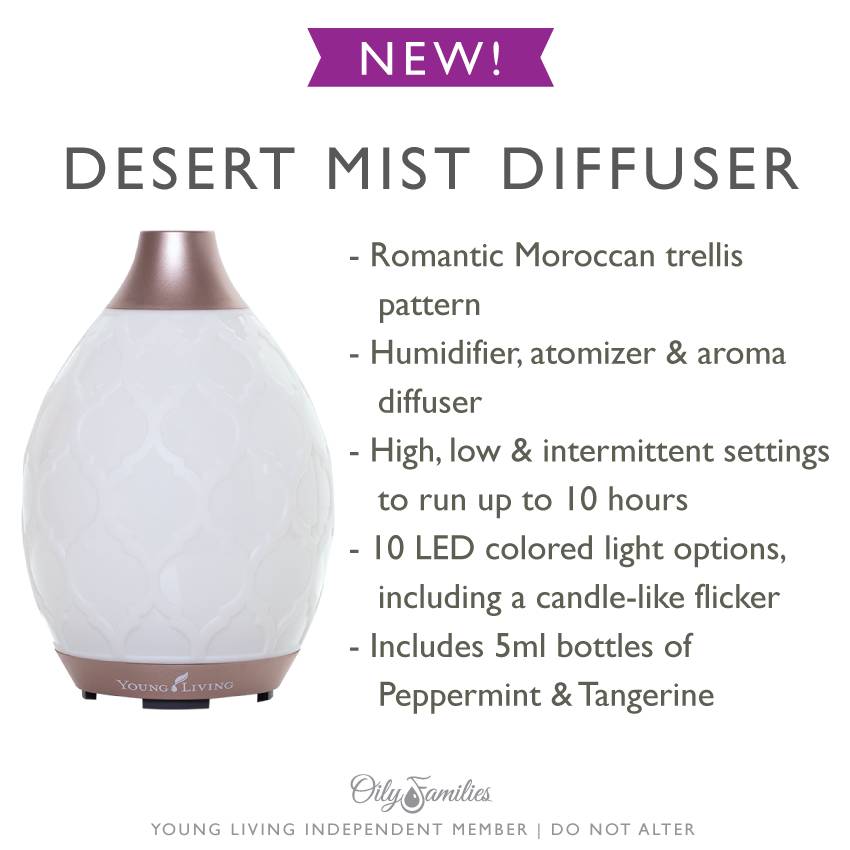 It matches so well with any type of home decor and I love that it lasts so long in diffusing that I don't have to remember to refill it half way through the day!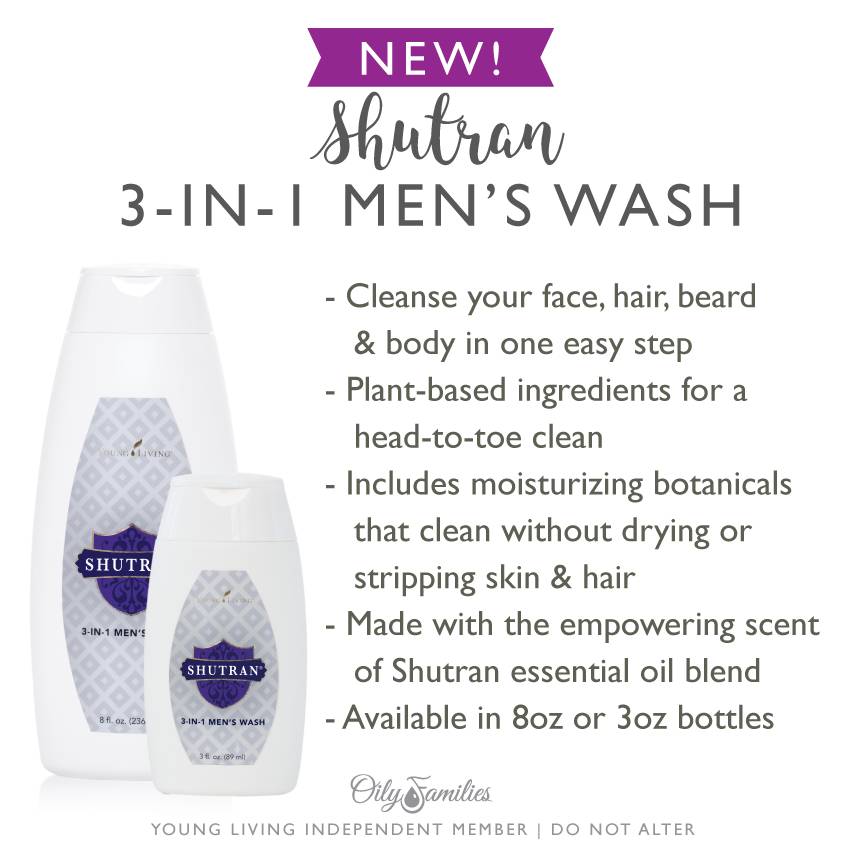 Don't forget about the man in your life! A Shutran man is hot!! And with this 3-in-1 formula, your man doesn't have to use so many different products to get ready! It's an absolutely yummy scent on my hunky hubby!! This, paired with his Shutran blend essential oil (EO), has completely replaced his yucky-chemically ridden colognes that USED to smell delish for me, but now gives me a pounding headache!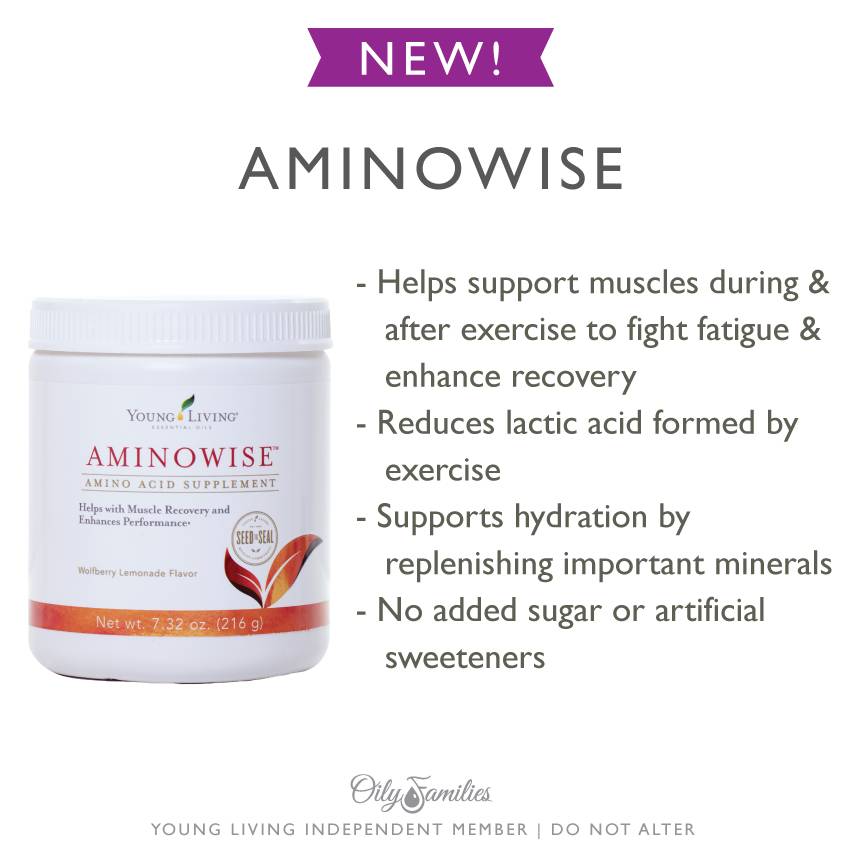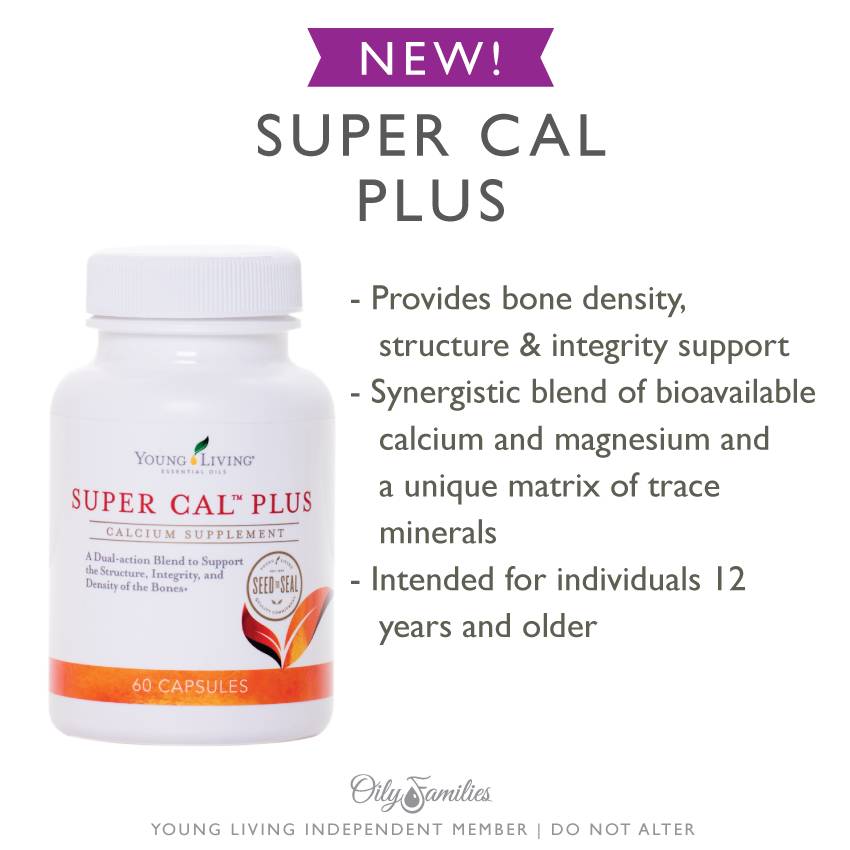 These new supplements are must-haves for those who want to kick up the notch on their workout routines and enhance ones body's ability to replenish important minerals and support the body's skeletal and muscular system. Let me be completely honest and confess that I do not workout... like at all... however, considering it is extremely difficult to retain minerals in our body on a daily basis through the foods we eat (we don't eat dirt), these supplements are an easy way to get the minerals we need in to our body!
---
And there it is!! Now do you understand my excitement with all of these incredible new products? I thought so! If you have any questions, hit up your Young Living friend and if you don't have one, I'd be more than happy to help you out! I love making more and more homes yucky-chemical-free and a safer environment for littles, for pets, and for everyone in general! Click on Contact Me to chit chat or Place Your Order if you're ready for a lifestyle of wellness, on the top of this page!!
And now, I leave you with what I experienced last week! Hope to see and meet you there next year!
Stay oily and be blessed y'all!!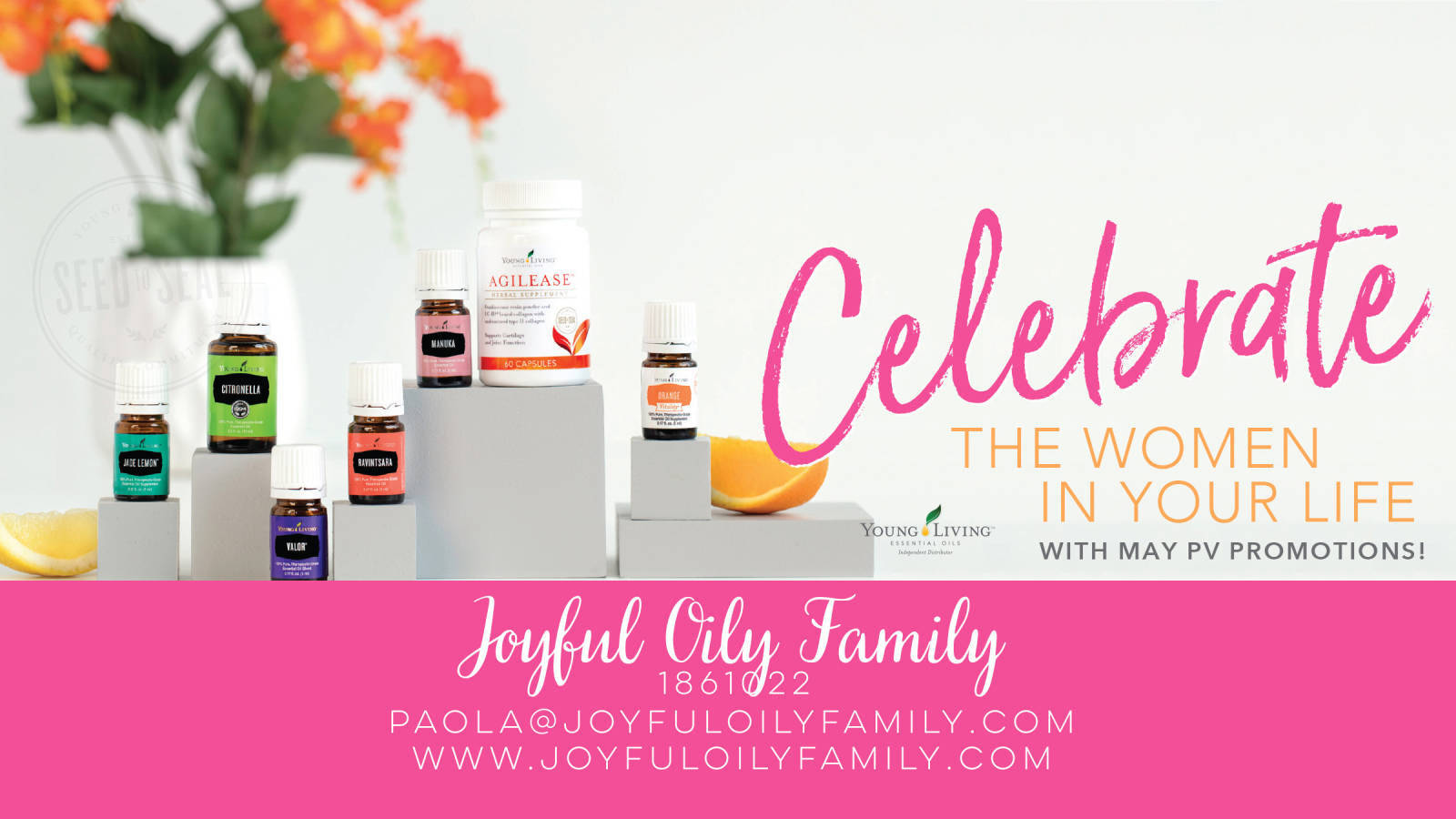 05/10/2017 04:20 PM Central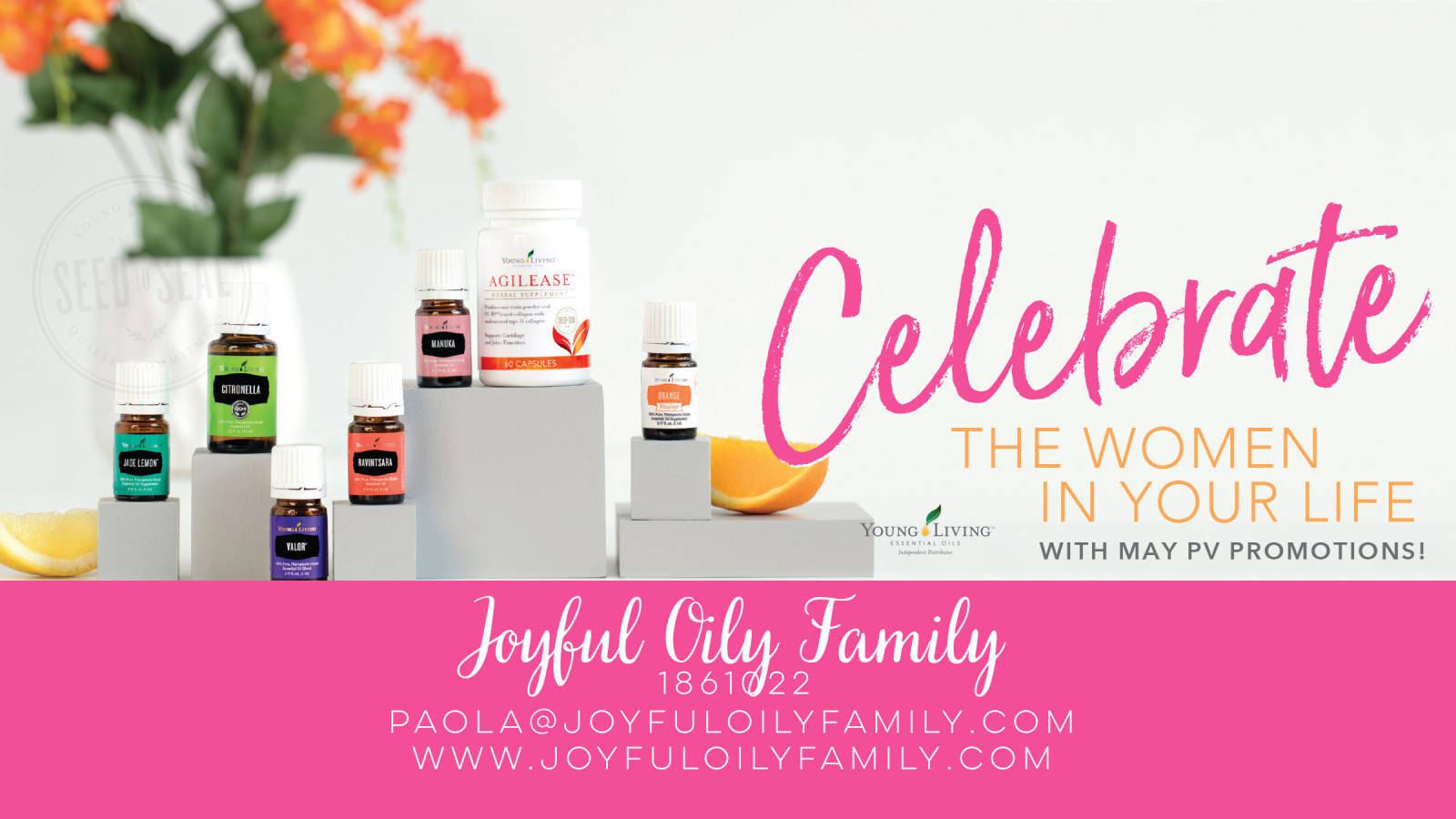 Happy May Y'all!
May is here and it is one of my favorite months of the year! This is my Birthday month and to celebrate, I want to gift y'all with a GIVEAWAY!! It's easy to enter for a chance to win! Get on our monthly Wellness Program, Essential Rewards, order 190 PV or more and you can enter this giveaway! When you order 190 PV or more on Essential Rewards this month, fill out this form
https://goo.gl/forms/SPJBi5xbuXKWVUo12
when your ER order processes and you will be put in the raffle to win! Here are the prizes to win:
** 190 PV or more on ER -----------------> be entered to win a gorgeous essential oils travel bag from the talented @BaggageandCO with 2 super cute Roller Bottles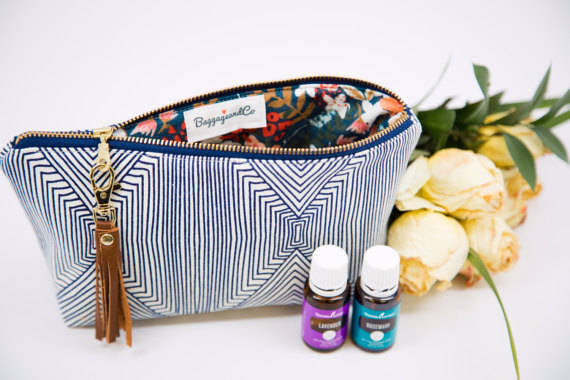 *** 340 PV on ER with this new tier -----------------> be entered to win an amazing diffuser travel case with essential oils holder!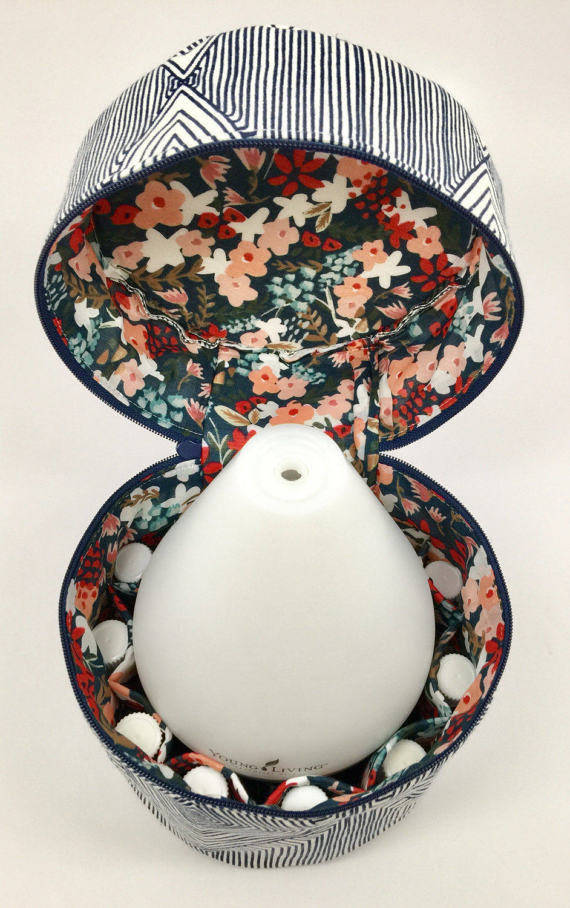 Don't forget to fill out this form
https://goo.gl/forms/SPJBi5xbuXKWVUo12
once you process your ER order to go through!
Also, don't forget that it has to be 190 or more PV (point value) total and not a total of $190 =).
---
MAY PROMO!
And not only would you have a chance to win one of the following prizes, but you will also receive this month's awesome freebies from Young Living! Here are the May promo items: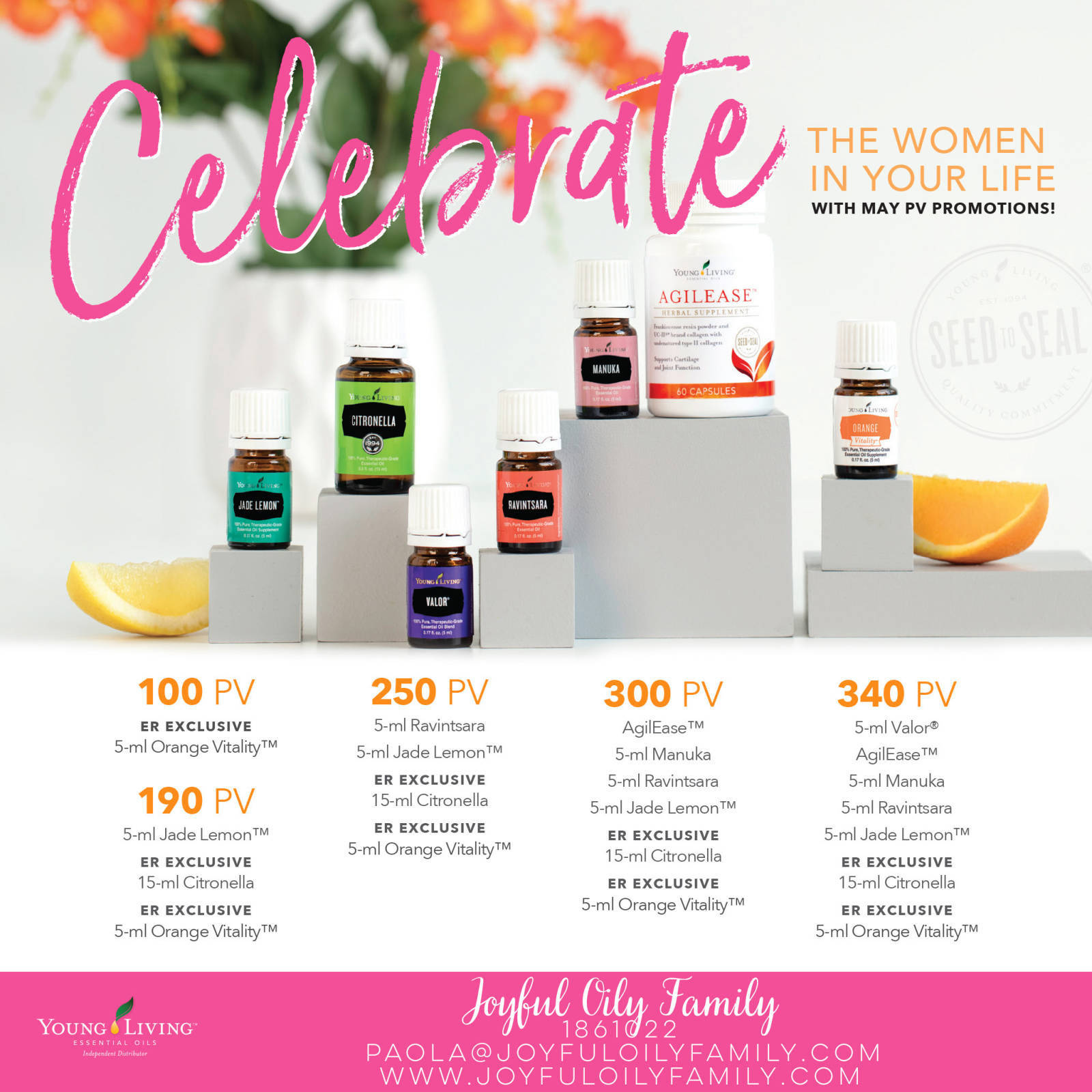 That's a WHOLE lot of free products to try out!! I'm especially excited for the new 340 PV tier!! All the Valor right there!!

And if you have family and friends who want to get hooked up with the giveaway and the freebies that you'll be getting, let them know that when they get their Premium Starter Kit this month, they'll be receiving Happiness in a bottle for FREE! Well, a 15mL of Tangerine essential oil, it's like a smile and cheer in a bottle!!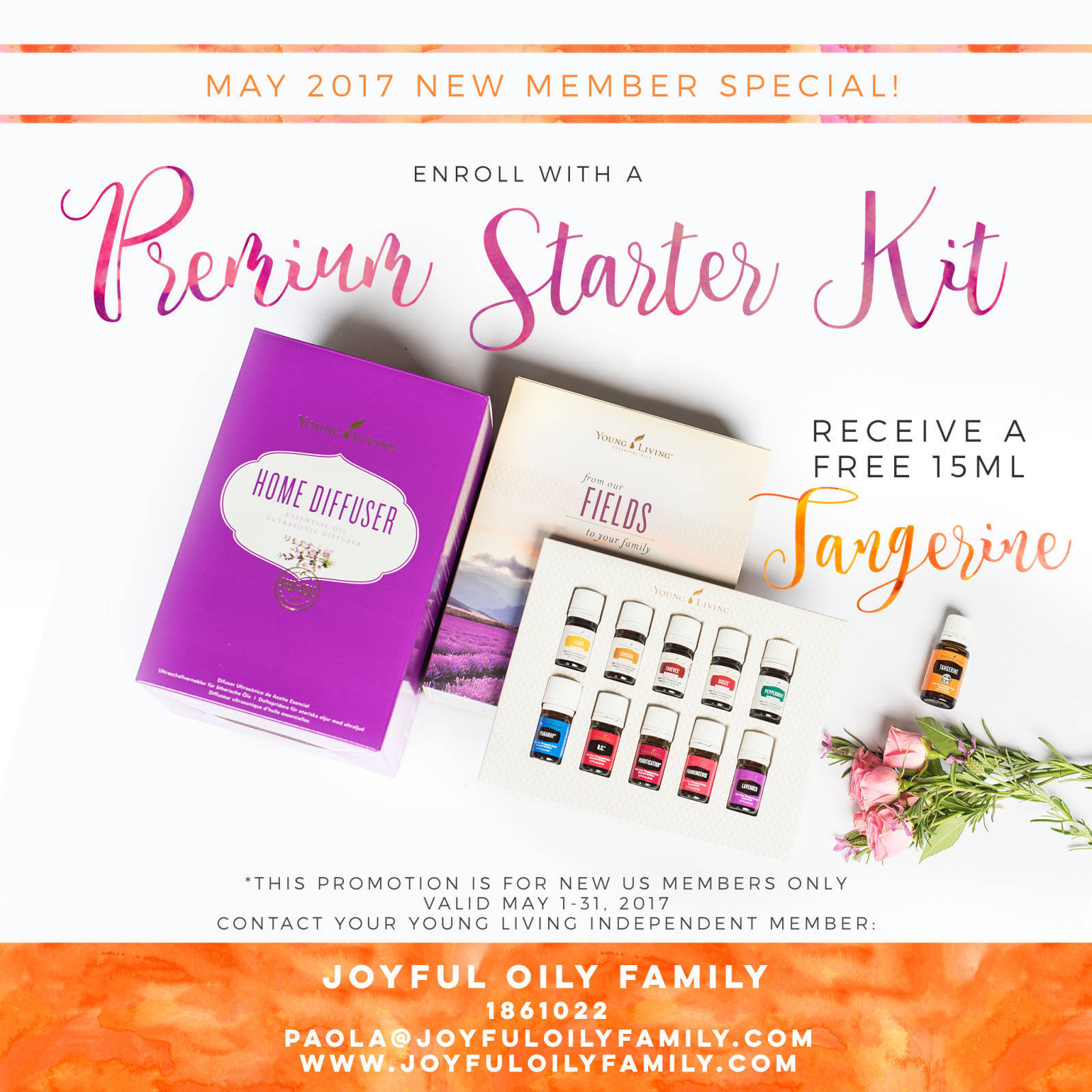 AND did you know that when your family and friends use your member number to enroll and get the same kit you got when you first started, that you will receive over $50 as a "Thank You" from Young Living for spreading the oily love?! YUP! This is the way to get your oils and products totally paid for by Young Living!! And when they sign up for our monthly wellness program, Essential Rewards, and place their first order with their Premium Starter Kit, they'll totally get hooked up with freebies from Young Living too!! So spread the oily love and share your member number with them so that they too can get on the path to wellness!


---
FEATURED PRODUCT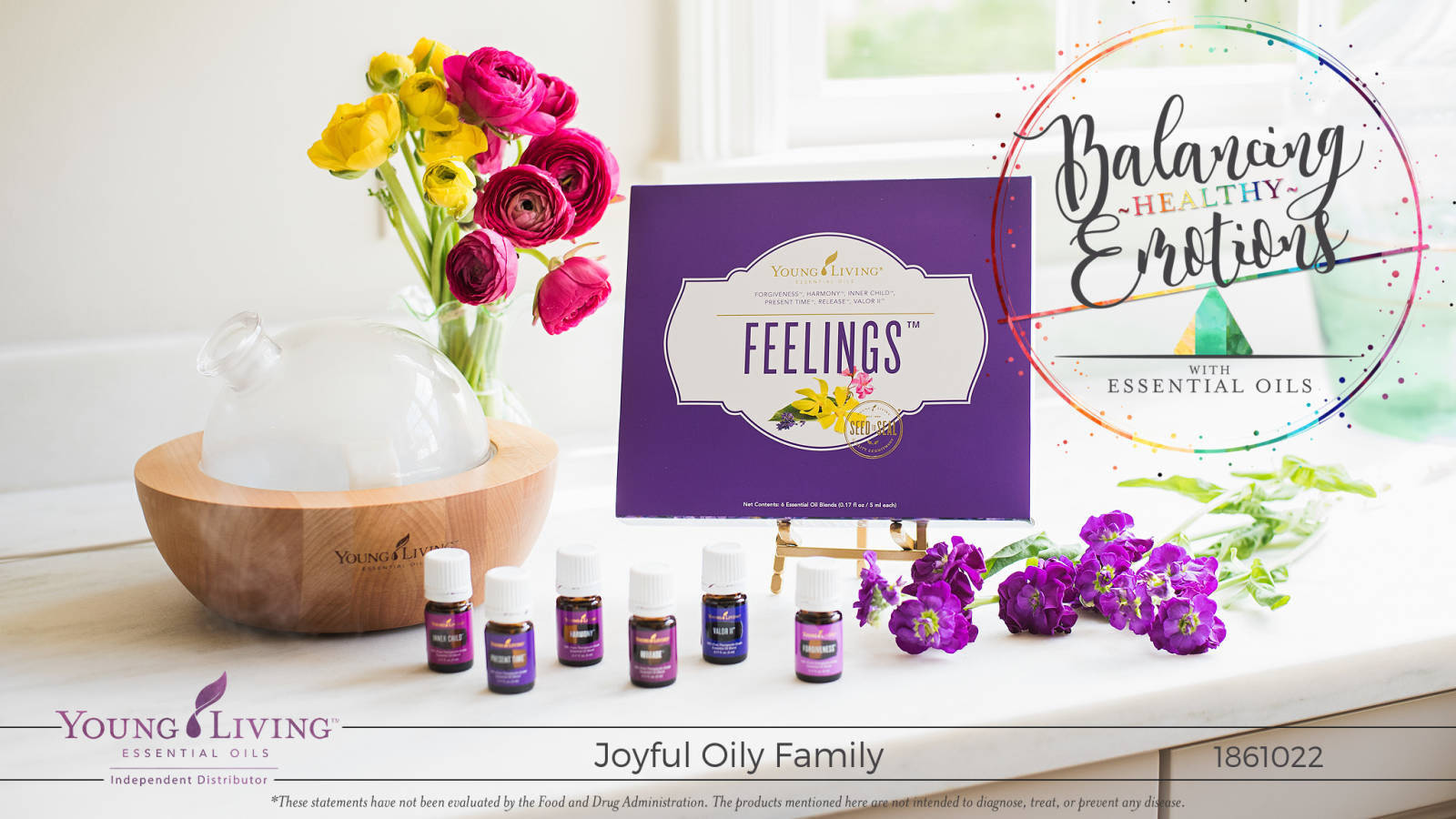 Essential oils have a powerful effect on our limbic function, emotional state, and how we feel. The Feelings Kit is equipped with mighty blends to help support our emotional well-being! I'll be hosting a class on Emotions this month on the 19th as well! Comment below to RSVP!
---