May 10, 2017 04:20 PM Central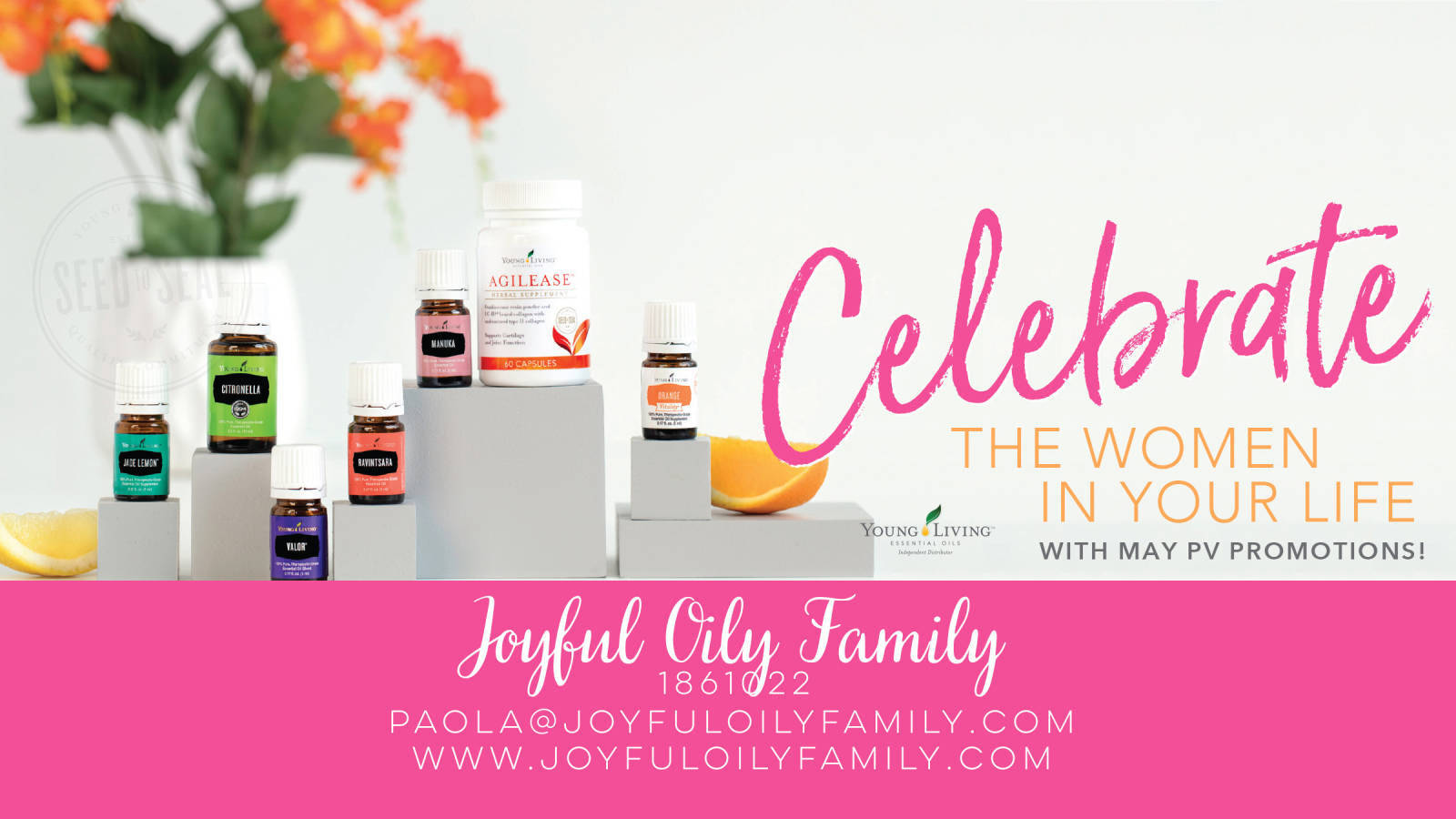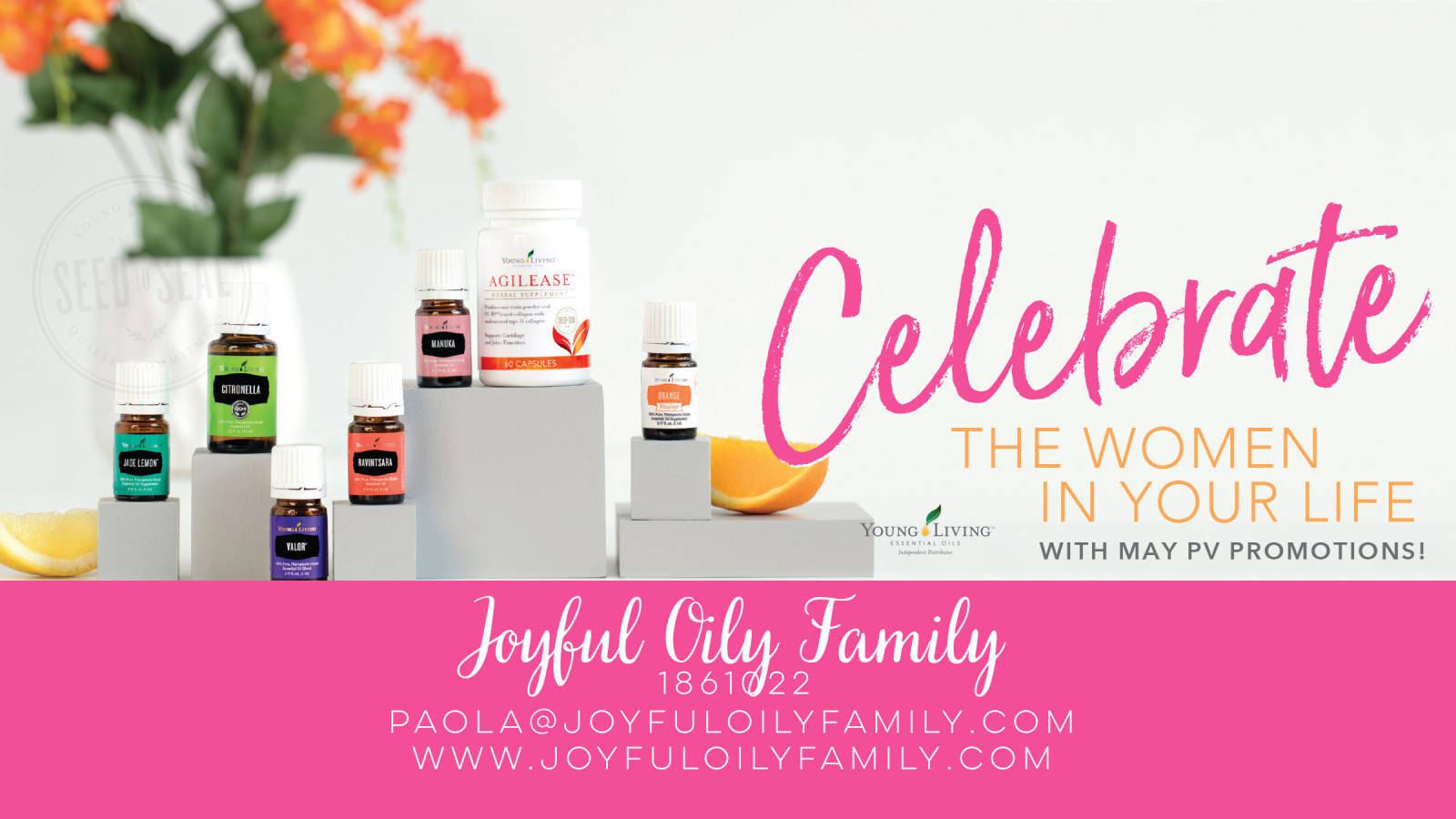 Happy May Y'all!
May is here and it is one of my favorite months of the year! This is my Birthday month and to celebrate, I want to gift y'all with a GIVEAWAY!! It's easy to enter for a chance to win! Get on our monthly Wellness Program, Essential Rewards, order 190 PV or more and you can enter this giveaway! When you order 190 PV or more on Essential Rewards this month, fill out this form
https://goo.gl/forms/SPJBi5xbuXKWVUo12
when your ER order processes and you will be put in the raffle to win! Here are the prizes to win:
** 190 PV or more on ER -----------------> be entered to win a gorgeous essential oils travel bag from the talented @BaggageandCO with 2 super cute Roller Bottles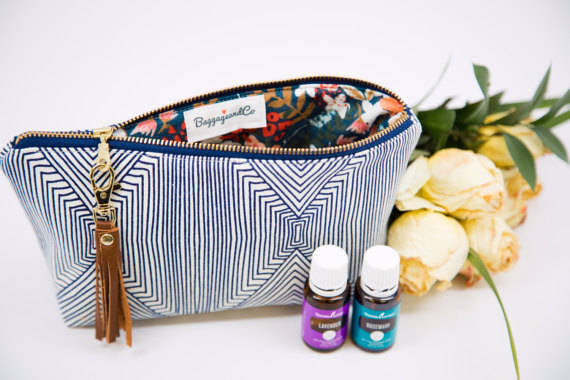 *** 340 PV on ER with this new tier -----------------> be entered to win an amazing diffuser travel case with essential oils holder!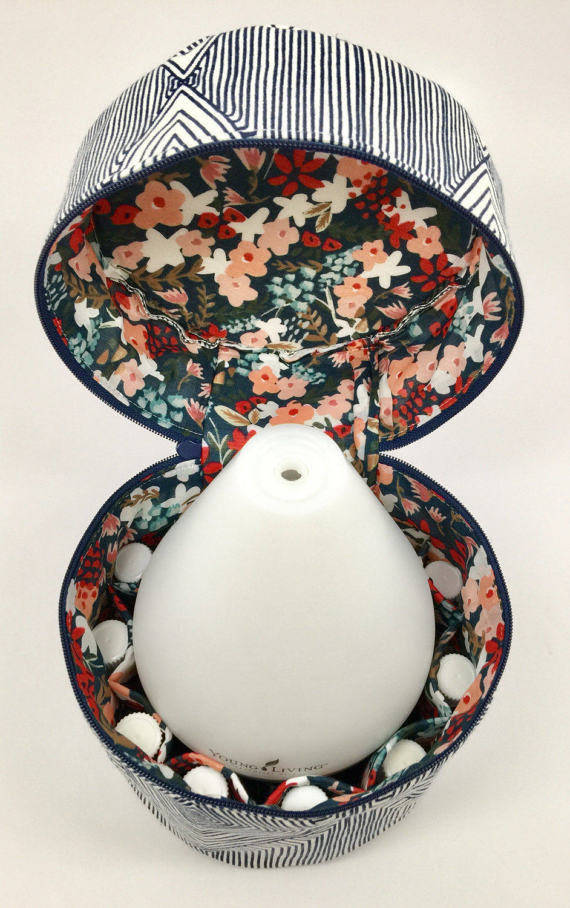 Don't forget to fill out this form
https://goo.gl/forms/SPJBi5xbuXKWVUo12
once you process your ER order to go through!
Also, don't forget that it has to be 190 or more PV (point value) total and not a total of $190 =).
---
MAY PROMO!
And not only would you have a chance to win one of the following prizes, but you will also receive this month's awesome freebies from Young Living! Here are the May promo items: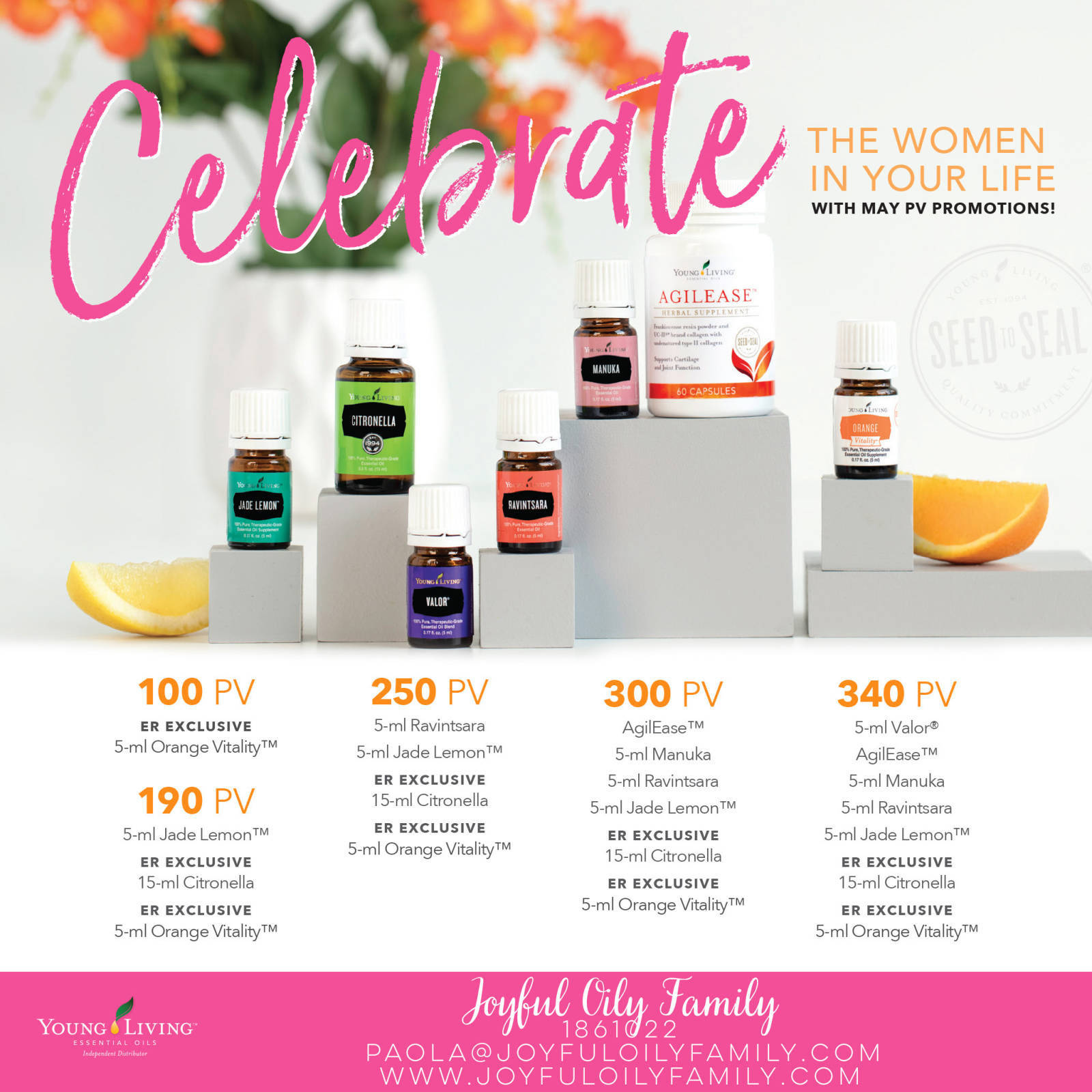 That's a WHOLE lot of free products to try out!! I'm especially excited for the new 340 PV tier!! All the Valor right there!!

And if you have family and friends who want to get hooked up with the giveaway and the freebies that you'll be getting, let them know that when they get their Premium Starter Kit this month, they'll be receiving Happiness in a bottle for FREE! Well, a 15mL of Tangerine essential oil, it's like a smile and cheer in a bottle!!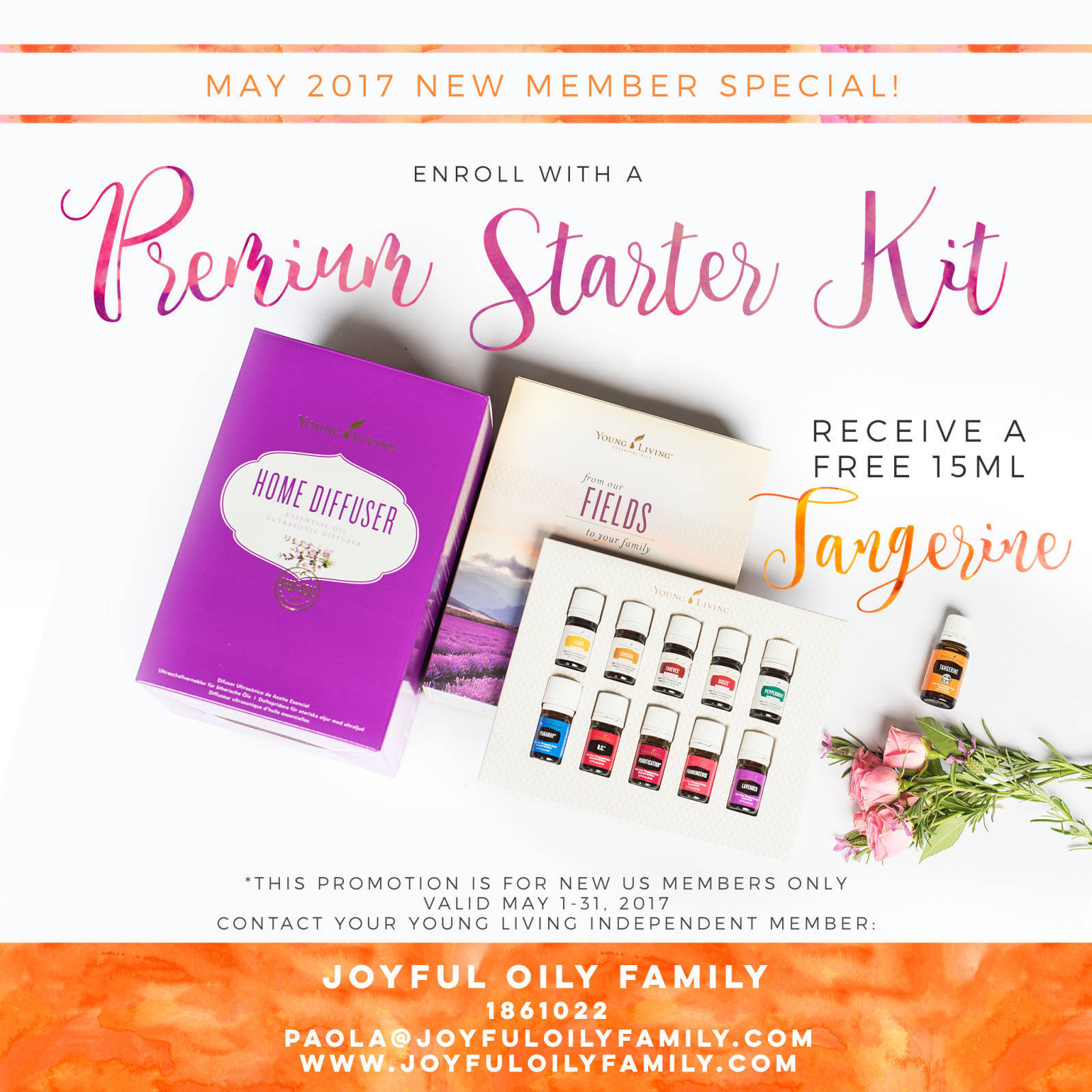 AND did you know that when your family and friends use your member number to enroll and get the same kit you got when you first started, that you will receive over $50 as a "Thank You" from Young Living for spreading the oily love?! YUP! This is the way to get your oils and products totally paid for by Young Living!! And when they sign up for our monthly wellness program, Essential Rewards, and place their first order with their Premium Starter Kit, they'll totally get hooked up with freebies from Young Living too!! So spread the oily love and share your member number with them so that they too can get on the path to wellness!


---
FEATURED PRODUCT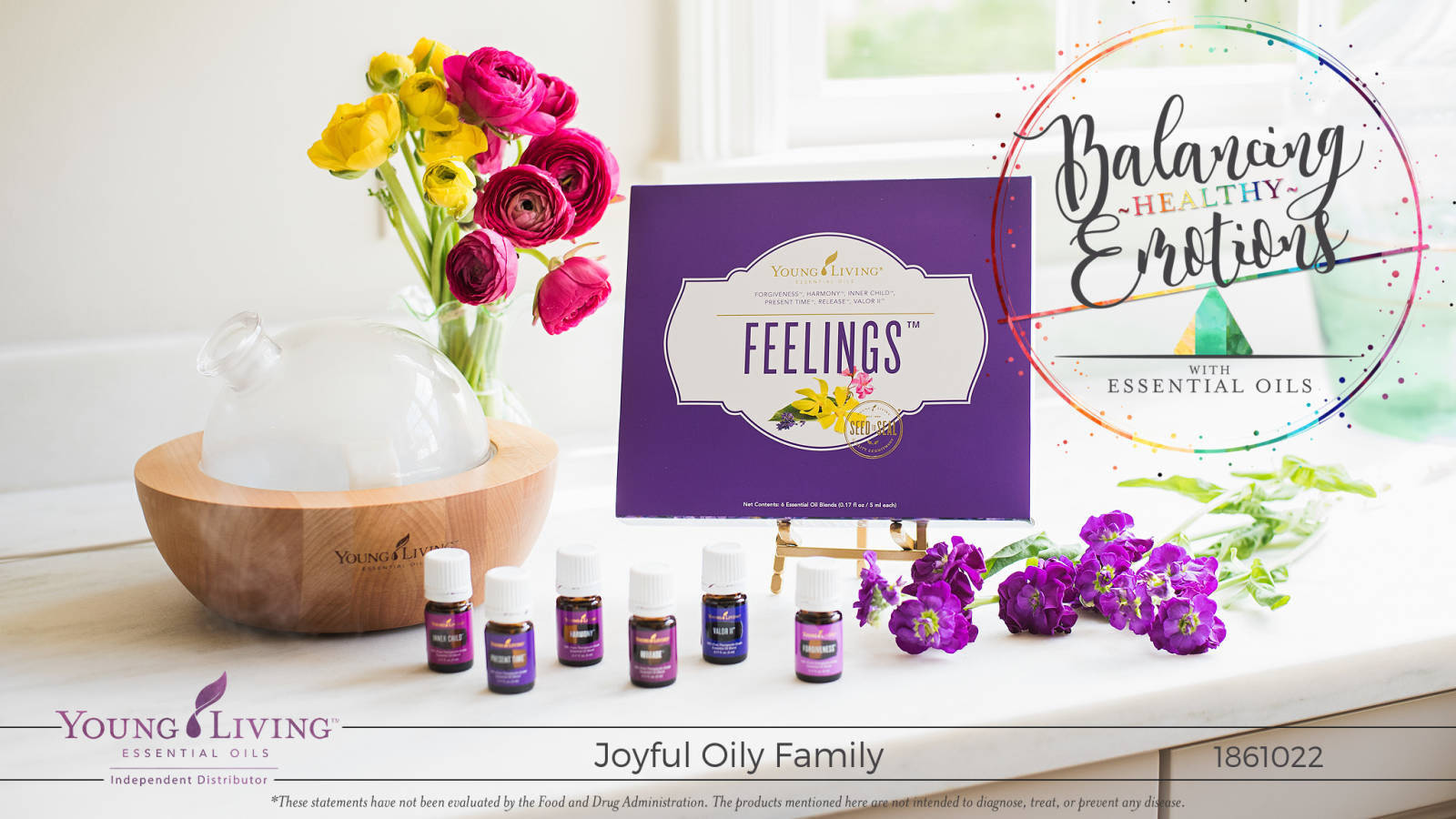 Essential oils have a powerful effect on our limbic function, emotional state, and how we feel. The Feelings Kit is equipped with mighty blends to help support our emotional well-being! I'll be hosting a class on Emotions this month on the 19th as well! Comment below to RSVP!
---